You just can't beat a concept album.
Whether it's the story of one man trying to find out who stole the moon, like in the Small Faces' classic Ogdens' Nut Gone Flake, or an exploration of disenfranchised youth like Green Day's American Idiot, the genre has allowed artists to push boundaries ever since Frank Sinatra pioneered the idea in the 50s.
More than any other, concept albums are an art form capable of bringing a story to life, which makes them especially perfect for biographies. Mary Read's The Life & Death Of Mary Read utilises the format beautifully, chronicling the rise and fall of one of the most notorious female pirates in history.
Blending traditional Nordic folk music with electronic, industrial elements, the album evokes not just the time period Mary was living in, but also the hardships she faced, as well the camaraderie she felt with her fellow outlaws. Add to that the sweeping soundscapes that replicate the soundtrack of her every day life – the creaking of a ship floor, the rustle of the sails, the brush of the ropes – and it is all too easy to close your eyes and imagine yourself transported onto the boat itself.
The project is the work of vocalist Teresa Axner, accordion player Lars Nerback, and Magnus Nygard, who added both the soundscapes and the album's electronic edge. Together, the trio endeavoured to create an experience that mixed music with theatre, Swedish and English, and dark ambient sounds with the oral storytelling tradition. The result was an album that deals with love, loss, and piracy on the high sea, and conveys both the volatility and the romance of the time period in which it is set.
Don't get me wrong, though – a passion for swashbuckling is not needed to appreciate this album for what it is. Loving pirates, or even knowing anything about them, for that matter, isn't necessary to feel the power of this record. Because it deals with themes that are universal: the fear of an uncertain future, the pain of lost love, the swelling excitement of adventure. These are all things that ring true whether or not you've ever stepped foot on a boat.
With that said, you might come out of listening with a new curiosity to know even more about the titular pirate. That, alongside a desire for the power of Nordic folk music to reach more people, was the intention of the album all along.
So go ahead and listen, preferably all at once, with your eyes closed, in a place where you can taste the ocean air. I guarantee you'll learn a little bit about the history of piracy, a little about the future of modern folk music, and maybe even a little bit about yourself.
---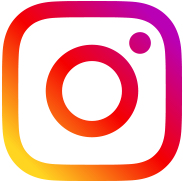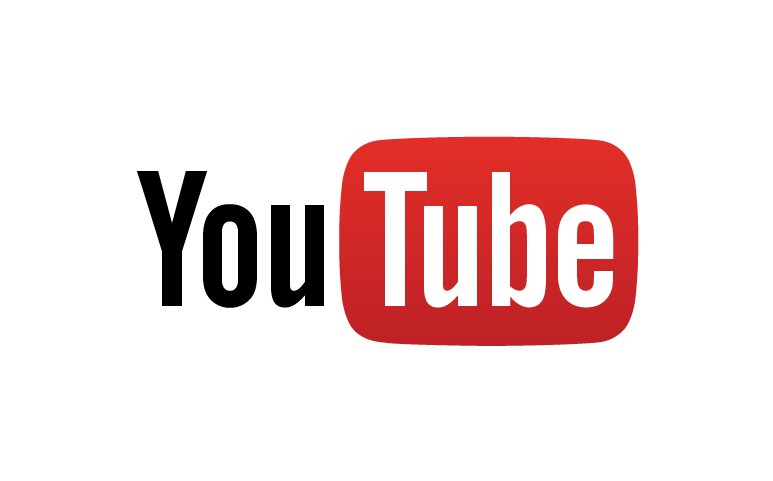 You can find out more about Mary Read's project at the band's website, here.
---
How did you first get into songwriting?
Lars: Both of us had been writing songs for 15+ years respectively when we starting writing together. For me it came naturally when I started playing my first instrument, the guitar – why play other people's songs when you can make your own, just by choosing your own chords and melodies instead of learning someone else's?
Teresa: For me it was a little different. I had been playing the guitar and singing for years, and desperately wanted to write music. To me it always seemed like the most magical thing, to literally create something out of nothing, but I felt like I wasn't any good at it. It took me a long time to learn to create melodies I like.
So what made you want to start writing songs?
Lars: To be honest, when I started writing music, it just felt more "true" to play original songs compared to covers. I don't really think this is necessarily a very healthy way to look at it, but it's definitely was in the back of my head. In the last few years I've been able to let this go a little, not least from immersing in nordic traditional music, where a lot of the popular tunes are at least a hundred years old, and new compositions aren't really ascribed a higher value.
Teresa: I always had this compulsion to "make art". I just really, really wanted to be someone who made art, be it drawings, writing fiction, anything. Turns out I'm mediocre at most other art forms, but music really works for me.
Lars: Also, at least part of it is about developing as a musician. I find it pretty tedious to practice for practice's sake, especially when it comes to grasping music theory concepts. It's a lot more interesting to decide to write a song using some theoretical concept, say, a time signature I'm unfamiliar with, have a concrete, practical understanding of how it works when the song is done.
What are your goals when you start writing a new song?
Teresa: I want to convey an emotion effectively, to really nail what we want to communicate. And to write a memorable top line melody. Writing a song that gets stuck in people's heads is such a great feeling.
Do you think songwriting to convey your own emotions is selfish?
Lars: Hard to say, but if I had to choose I think it is a little bit. I mean, there's already so many great songs in the world but people, us included, keep writing more because they want to create themselves.
Teresa: But on the other hand, there are a lot of worse kinds of selfishness, right?
What kind of emotions do you hope your music inspires?
Teresa: Big ones.
Lars: We like to layer emotions, to contrast several ones in one song. A song that's sad, angry and hopeful is more difficult to write than one that is just sad, period. But it's more true to life, and it gets a deeper response from the listener.
Where do you find inspiration to write like that?
Lars: As an accordionist, you would think that I listen to a lot of accordion, but I don't. I do listen to a lot of traditional fiddle music though, mostly Nordic and Irish.
Teresa: When it comes to lyrics, I have taken a lot of inspiration from Eels and Bright Eyes. And then there's the Swedish language stuff.
Lars: Yeah, Sweden has a rich tradition of folk singers, and Nordic folk music. For example, Folk och Rackare, Hedningarna and Garmarna, as well as poets and songwriters like Nils Ferlin, Dan Andersson and Fred Åkerström.
We also listen a lot to modern Swedish indie pop like Hello Saferide (she sings in English! Check her out!), Markus Krunegård and others.For this project specifically, we've taken some inspiration from bands with a darker folk sound, like Wardruna and Rome.
What makes music or a song good?
Lars: That completely depends on context and purpose. I don't think no one song is objectively good or bad. A song that fills its purpose well is a good or well-written song.
Are there any ways aspiring songwriters can improve their work?
Teresa: When it comes to lyrics: Be specific. Don't write "I love you". Instead, describe exactly what happens to you when that person comes in the room. Also, imagery is lovely, but avoid cliches – create your own instead. "cold as ice" is just lazy. "cold as the January ground" is better.
A big thing is to drop all fears of your songs being "uncool". If you feel like you should be using more complicated words in your lyrics or fancier chords or whatever, let that go. Trying to be some other songwriter will not make you better at it – accepting your own style, and developing it, will.
For example, Among Swedish songwriters, the decision to write lyrics in Swedish or English is huge. In some genres English is considered "less genuine" (and possibly as cheap pandering to an international audience), in others, writing in Swedish is seen as a little dorky. I know several people who want to write in one or the other language, but are afraid to because of what people will say. You have to let that stuff go if you're going to find your own voice.
Lars: I would say, find songwriters you admire, pick apart their songs and analyze how their music is built and how their lyrics are written. That way you might find new approaches to your own writing.
When you write, which comes first, the lyrics or the melody?
Lars: I think we both try to avoid getting in a rut. Always doing the same thing first tends to lead to repetitive results so we try to mix things up. Sometimes we'll start with lyrics, sometimes with melody, sometimes with a chord progression. Sometimes setting a drum beat, sometimes a bass line. Several songs on the album started out as exercises.
Teresa: For instance, I had heard there was something called a "5/4 waltz", decided to give it a go, and that's where the track "Mary's Wedding" came from. Sometimes one of us writes the melody, and then hands it over to the other to write lyrics. Sometimes one of us has written a verse and hands it over to the other person for a chorus. It's different every time.
So a lot of your songwriting process is collaborative?
Teresa: We almost always collaborate – at the very least asking for input before a song is finished, but most times we have both been involved with all parts of a song. For songs we have written after Magnus joined the band, that goes for all three of us.
When we write in English, I have the final say on lyrics because I have more experience writing in English, but for Swedish language songs, Lars is in charge. We all write accordion parts, but I'm still learning how that instrument works – sometimes I'll write stuff for the accordion that I later change a bit according to Lars' feedback.
Lars: Meanwhile, Teresa re-shapes all vocal melodies at least a little bit to suit her singing style.
How do you approach writing melodies?
Teresa: I sing. Often I have a chord progression or a few words, sometimes just nonsense placeholder lyrics, and I improvise melody fragments, keeping the stuff that sounds good.
Lars: My most comfortable way is to do the same, except on the accordion. If I want to try to write something different, I'll use an instrument I'm not as familiar with, like the piano or a midi controller. That seems to help me think out of the box.
Does that process carry over to the lyrics?
Lars: We almost always have an overarching theme for our music projects. We decide to write a certain number of songs, and set up a broad outline with a subject for every song. After that, our processes differ.
I like to do research and look for specific words to give flavor and build the lyrics around, Teresa is very concerned with the sound and rhythm of the words. If they don't "sing" right, it doesn't matter what they mean.
How did the idea for a concept album come together?
Lars: We had written together on several occasions for a few years, and then we had the chance to do a big collaborative project. Since we both like to work with concepts we started thinking about doing something with a narrative. A friend had told us about Mary Read's interesting life story earlier, so we checked it out when we started making plans that later became this album.
We found the book "A General History of the Pyrates" from 1724, it's a non-fiction book that we realized, to our amazement, is the direct source of pretty much all modern day pirate fiction from Treasure Island onwards. We read the chapters on Mary Read, and it was one of those stories that was just too good not to tell.
It was Mary's mother who first taught her
how to dress as a boy. Mary's brother died,
and someone needed to take his place. The
family received a small allowance from the
boy's paternal grandmother, but not
without conditions: A boy, the legitimate
son to the lost sailor, had to be produced.
Mary inherited her dead brother's clothes
and transformed into him, into Mark.
What was the hardest part of doing a concept album?
Teresa: From the first to the last song, we worked on the songs for this project for over two years, with huge differences in what instruments we imagined would be played, in some cases with different ideas about what song types were appropriate. Putting the whole thing together and making it mesh into a coherent album – that was hard, hard work.
What's your favorite part of Mary Read's story?
Teresa: Most stories of strong female heroes have just the one exceptional woman, and then an infinite ocean of dudes. Mary Read's story is also the story of her meeting and working with Anne Bonny, one of the few other famous female pirates of the Caribbean, which we thought was really cool.
Another interesting thing is that Mary Read's story bookends the larger story of how the wars and politics of Europe both created and then destroyed the golden age of piracy in the Caribbean. She was really only around for the very last years of the golden age, but her story intersects with several major historical turning points.
What was the first song to be written? What about the last?
Lars: The first was "Mary Read" – which is the only Swedish language song on the album. We actually wrote it before we knew the songs would end up as a concept album, and we hadn't decided to write in English yet. In the end we chose not to translate it, but kept it at the end of the album. The three verses are snapshots of three different people's impressions of Mary Read: one who fights with her in the war, one who is on her crew when she is a sailor, and the final verse is from the perspective of a pirate in her crew in the Caribbean.
Teresa: The last was "Bully Boy Shanty". In late April last year the whole show was done and we were rehearsing for the tour. One morning Lars came into the studio and said "You guys, we don't have a shanty. How can we not have a shanty?" so I sat down and read up on 18th century naval slang for half an hour and we just banged it out. "Bully boy" means the sailors that did the hardest labour on a sailing ship by the way, it has nothing to do with bullying.
Raise that yard boys, send it to the sky-o
Steady on the wave she goes
From below, we bullies haul it high-o
Up in the middle of the ocean rolling
Hey-o, Hey-o,
Steady on the wave she goes
Do you have a favourite song on the album?
Teresa: My Bonny, My Lassie. I'm a sucker for a pretty waltz – plus, it's just the most fun song to perform, there's so much expression and feeling. I'm also genuinely happy with how it turned out on the album.
Lars: Mary's Wedding – that track was the most difficult to fit with the rest of the album. We had recorded it, re-recorded it, but it just didn't work. Then one day we just decided to turn it completely upside down, chop it up into little pieces and see what happened. And I think the end result is fun. Now, it puts a smile on my face every time I hear it.
Did anything else change during the recording and production process?
Lars: There's a lot of accordion on this album, but we did our best for it not to sound like "an accordion album". We would record the accordion parts, and then send the signal through the filters of an ARP Odyssey analog synthesizer remake, which really turned it into a different instrument. You can look out for that on the first track of the album, What Are They.
Teresa: Every single "rope creak" you hear is acoustic sounds made by the accordion. Magnus put microphones right by the side of the bellow, had Lars push air through it in different ways without tone, recorded and then worked his magic. The soundscapes also has a lot of me breathing and making non musical throat sounds, but they're not nearly as distinct and recognizable.
How did you land on the album's sound?
Lars: There's definitely a dark ambient/industrial element to the album, even if I would say that the core of the songs is somewhere in the region of singer/songwriter. At the beginning of the project it was just the two of us, and we're both folk/acoustic artists.
We knew we wanted to play the material on stage, and we felt that just an accordion and vocals would feel a little tame. So we asked our friend Magnus, who's been writing and producing electronic music for years, to help out and maybe create a bit of a darker sonic atmosphere – and then everything just escalated, Magnus joined the band and here we are. We wouldn't have it any other way.
We also added soundscapes that make up part of the imagery. You can hear the ropes and the wood creaking, the ocean wind and the waves and stuff – things that would be a bit on the nose if you wrote it out in the lyrics, but that really grounds the music in the subject matter.
Teresa: Also, they set the tone for the album. Mary Read's life story is larger than life, it's operatic. We didn't want an intimate sound, we wanted it big, to reflect that, and the soundscapes really helped.
Who is The Life & Death Of Mary Read for?
Lars: Partly, course, for ourselves. There are a lot of songs on this album that sound the way they do because we wanted to explore musical concepts that were new to us and grow as songwriters.
Teresa: We also specifically wrote for "people who don't know our previous work", to kind of measure ourselves as artists and songwriters.
What do you want those new listeners to take away from the album?
Teresa: I want them take away Mary Read's story. And hopefully, take away a bit of curiosity about nordic folk music too.
What can your listeners look forward to next?
Lars: First, we're going to play a few festivals in Sweden this summer. Then we start work on our next project. We're digging deeper into Swedish traditional music, using folk tunes and mixing them with a heavier electronic sound.
Teresa: The lyrics are still central, but this time what we're doing is a first for us: we're using someone else's lyrics. We can't really say any more than that yet, but we're pretty psyched.
---
Our friends at Omari are really good at helping artists get heard and listed in cool indie blogs and playlists. They've worked with big acts (Judah & the Lion) and bedroom artists alike (which is feasible cuz service starts at $77). Anyway, take a look. Disclaimers: it's an affiliate link, and yeah, they're good.
If you're tired of pitching your music yourself, if you finally want to find your audience, or if you just like us, click here to learn more.
---