Independent Music Promotions (IMP) was one of the first PR firms I found as I was getting into the music marketing space. And to this day, I think they have my favorite slogan / mission statement:
"Worldwide promotion and PR for music with depth."
That "music with depth" part jumped off the page for me; it resonates really closely with how I'd thought about Two Story's purpose (which is to help artists build meaningful community around beautiful art). Inherent in the idea of "music with depth" is the idea that music can matter – maybe even that music should matter. And that means that promoting music matters, too.
It's a concept I'm fully onboard with (and a phrasing that I kind of wish I'd thought of first).
Anyway, fast-forward a few years, and I've been gratified to develop a relationship with the founder at IMP, James Moore. James is a good dude who also happens to be an expert at music marketing and PR – he's promoted tons of artists from around the globe, he has an incredibly deep network of contacts across a wide variety of genre niches, and he's written a critically-acclaimed book on music promotion called Your Band Is a Virus.
I recently got the chance to catch up with James to unpack his approach to music promotion. If the idea of super-effective promotion for "music with depth" resonates with you at all, I think you'll enjoy the interview below.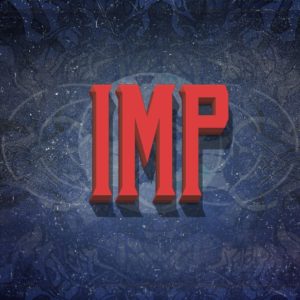 Hey James! Excited to dig into Independent Music Promotions with you. To start, can you tell me what the mission of IMP is?
And, specifically, what does it mean to promote "music with depth"?
Hi Jon! Thanks so much for having me. The mission of IMP is two-fold. We provide practical and effective, SEO-based music marketing services for independent artists aimed at raising awareness and providing extensive social proof for long-term growth. We also educate musicians, labels and marketing teams on how to promote their music effectively.
Beyond this, we champion diversity in music by working heavily with experimental and multi-genre music of all stripes. This ties into our slogan of "music with depth". "Music with depth" was chosen as our slogan because I wanted to run I.M.P like a bold underground label, working with artists who are not afraid to challenge in their music. It's essentially artists doing and saying exactly what they want to without considering what the mainstream may or may not want. That's beauty to me!
You mention on the site that you once had a bad experience with PR yourself. What was that like, and how did that influence what you've built at IMP?
I had enlisted the services of a PR company to promote a rock/metal album I'd performed on. They were quite a well known firm, but heavier music must not have been their strong suit. We ended up with only a few write-ups. I turned around after that experience and made sure we gained 60 + more.
That was one of the catalysts that inspired me to start a music PR company based on deliverables. When I realized that most PR companies do not guarantee any coverage to their artists, that rubbed me the wrong way. I found it just takes more relationship building and cooperation with like-minded people to ensure coverage/reviews, radio adds, playlists, etc happen in each and every campaign.
You wrote a best-selling book on music promotion called Your Band Is a Virus (more relevant than ever in the days of Covid). What does it mean for a band to be a "virus", and what are some of the most important things artists should take away from the book?
Ha! If I'd have known in 2012 we'd have a pandemic in 2020 I wouldn't have given that spore any more publicity! For a band to be a virus, they need to be set up so they can spread with ease. Having an ethos, an origin story, custom visuals to amplify both these things, and everything else in it's right place such as an official website, modern online store, active socials, convenient one page with all key links and destinations…and once all those things are functioning, advertise the whole package.
The book takes artists through the practical steps needed to pitch your music for potential coverage and strategize the marketing of your music in general.
What should artists know before they apply to work with IMP?
If your music is great, regardless of subgenre, we'll likely be interested in working with you. You can reach out through our website with a link to your music and whatever else you'd like to share. I listen to every submission myself and will get back to you shortly after taking a close listen.
We're very upfront, so our whole marketing approach as well as campaign rates are public and available on our website. I feel this helps artists and their teams research. Also, I can't stand cryptic websites who don't share this information.
How would you define PR, and what is its value for independent artists?
PR is expanded awareness of you and your growing brand. It has both short term and long term benefit. Even if you think you only need to break out on Spotify, this is simply not true. Spotify's algorithm scours Google for, you guessed it, press coverage, reviews, mentions, news releases, etc. So if you don't have any of these things, you're not spreading any kind of story.
What do you think is the biggest misconception artists have about PR?
The biggest misconception artists have about PR is that if they hire PR, they can get away with not advertising themselves. In fact, many of my clients don't take my advice when I tell them to advertise every month consistently, even if it's just $100. Start a band fund. Do what you need to do. But it absolutely needs to be done.
PR is the 3rd person voice. You are the 1st person voice, and that can't be replaced.
What would you say is the most exciting thing about the current state of the music industry?
That great music finds a way. So many genres are thriving creatively right now even though we're still dealing with the repercussions of a worldwide pandemic, vinyl shortages, shipping delays and so many other setbacks.
That's not to say venues or artists are doing well financially at the moment because generally they're not. But the fact that artists and labels are still putting out incredible, ground-breaking music is exciting.
You asked me this, so I've got to return the favor – who are your top five favorite artists?
It's such a tough question but I'd say Nirvana, The Beatles, Tool, Windhand and Alice in Chains.
What does the future hold for IMP?
Continuing to work with the best underground artists in the world, partnering with new music podcasts, radio shows, magazines, music blogs and more to provide and amplify the message of great art.
More website features and a new book are also in the planning stages.